We are always tasked with ways to help our couples and clients to stay within budget.  Our B.E. Sociably Sips, (budget essential Sociably suggestion and tips), is the signature service that we provide to help breakdown ways to understand and maximize your event/wedding budget.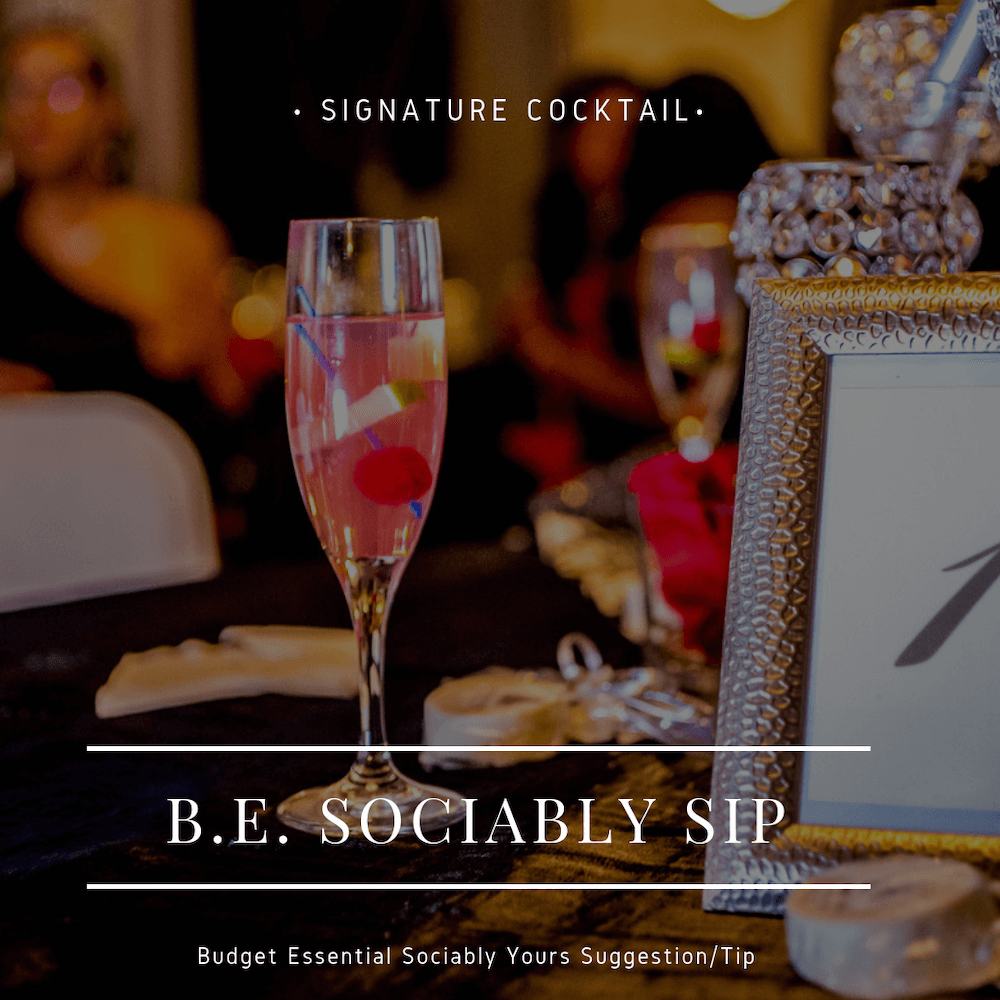 One of our favorite wedding and party trend that we infuse in all of our celebrations is the Signature Cocktail. The Signature Cocktail is a personal touch that expresses the person or ties into the theme of the event. It's also a cost effective way to have alcohol at your event without having to provide a full bar. For a wedding, we recommend 'His' and 'Hers' signature cocktails, to reflect the style of the bride and the groom. Also, think about if you want to have a 'Mocktail' version for young adults or guests who don't drink.
What's in a name? Naming your Signature Cocktail is so fun and makes it more personalized. Incorporating song titles, movie titles or favorite locations can make some of the best names for a Signature Cocktail. Our first episode of On The Same Page featured our Signature Cocktail The Front Page. We titled the cocktail this because we wanted to play on our name (Page) and it was one of the first cocktails we ever created (Front).
​So be as creative as you want and create a Signature Cocktail that your guests will love. What will your Signature Cocktail be named? What are the ingredients?
Be inspired!
*Photo credit: Kim Devanney Photography