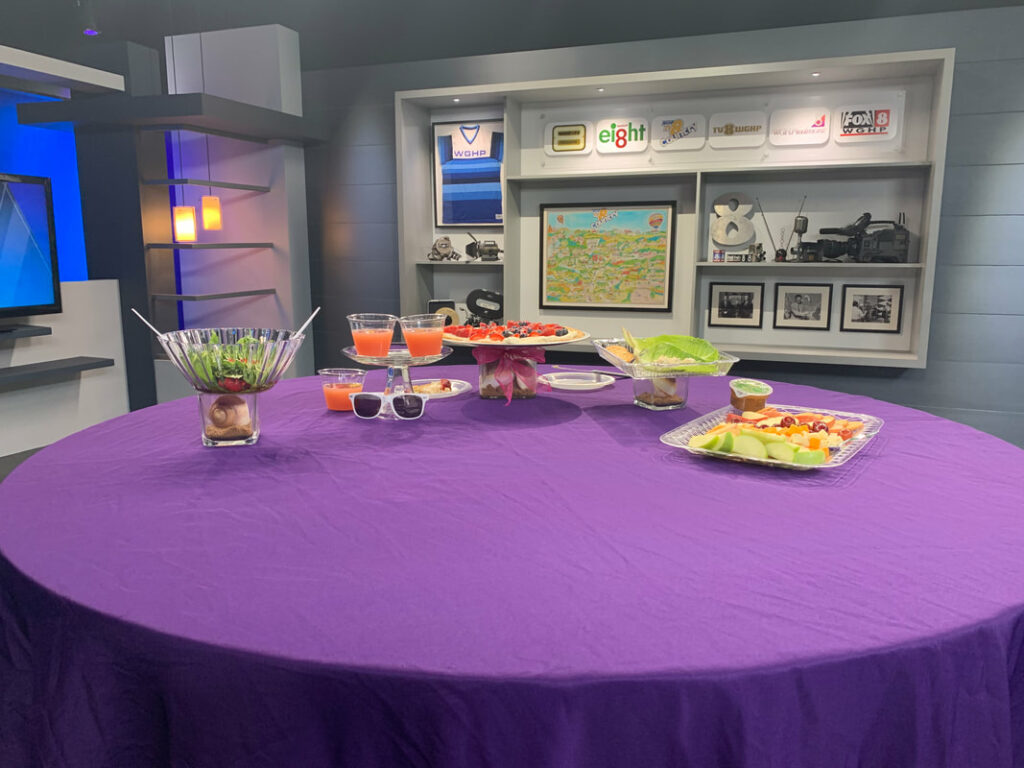 Labor Day is the official end of summer. We were able to stop by the newly renovated Fox 8 WGHP studios last week to share our labor-less Labor Day entertaining ideas.
The new Fox 8 Studios are just as awesome in person as they appear on television. The studio has been outfitted with a new table (which is way larger so I will remember that when getting props for the next visit) and the lighting is state of the art. It was such an honor to be the first guests in Studio B and we can't wait to return.
Entertaining doesn't have to be draining and our tips will hopefully help you bring summer back as often as you would like.
Please check out the full segment at https://myfox8.com/2019/08/29/sociably-yours-provides-labor-day-recipes-and-easy-end-of-summer-party-ideas/